Have you ever wondered who takes care of the caregivers? Those individuals who step in to provide guidance and support to the troubled child, those who journey with the cancer patient through the various stages of his/her illness, or those who rush into a burning building first and are the last to emerge?
The Breathe Institution is a non-profit organisation (NPO) (Registration number: 2015/152207/08) established in 2015 to provide  support to professionals – emergency services personnel (for example paramedics, nurses, doctors and firemen), psychologists and counsellors – in the public sector. We also offer support and guidance to educators and learners at high schools and special needs schools. In addition, youth workers supporting at-risk youth, non-governmental organisation (NGO) employees, lay counsellors within community- and faith-based organisations, and the general public also make use of our programmes and services.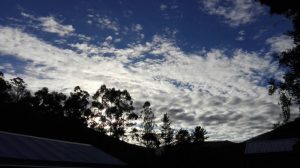 Research has shown that the emotional cost of caring for those who have undergone trauma is quite high.  We are constantly aware that the traumatic stories that are shared with caregivers can have a "similar impact on them, albeit without them going through those experiences" themselves.
As a society, we rely heavily on caregivers during our most vulnerable moments – be it during a house fire or in a medical emergency. However, those who come to our rescue become incapable of rendering quality care over time as the horrors they are exposed to start chipping away at their capacity to offer proper support.
Our aim therefore is to address the gap in the market that currently exists for caregivers through the programmes and services we offer.